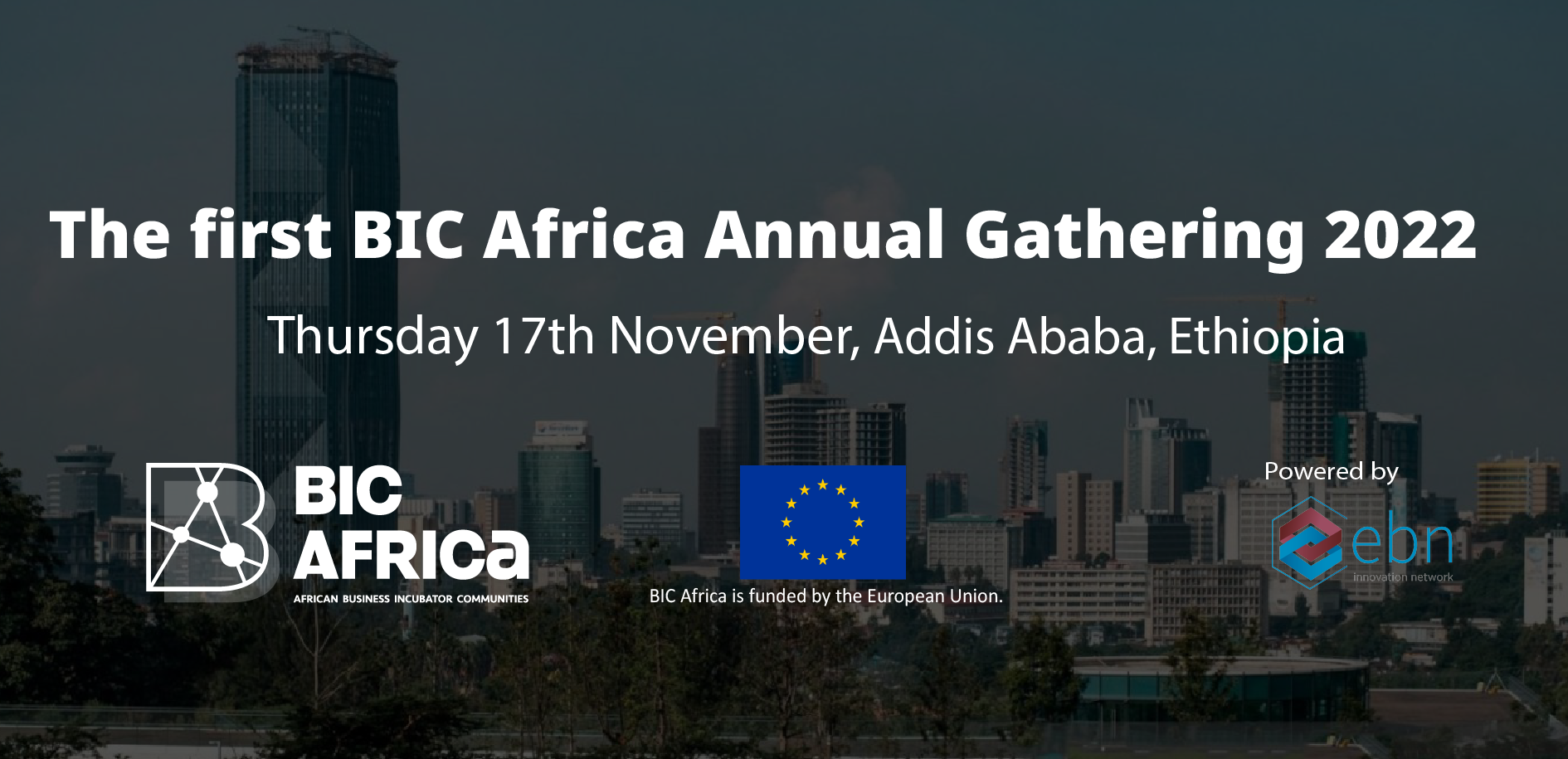 The first BIC Africa Annual Gathering 2022 (#BICAfrica2022) will take place on the 17th of November at Radisson Blu Hotel in Addis Ababa, Ethiopia. This flagship event will bring together a panel of esteemed senior-level decision-makers, business incubators experts, entrepreneurs and business experts from BIC Africa project countries (Angola, Ethiopia, Madagascar and Somalia) and Europe. You will have the chance to connect, exchange knowledge and discuss how to overcome the challenges faced by the business incubators communities today to support current and future entrepreneurs focusing on youth and women, promoting shared learning and drive innovative start-ups.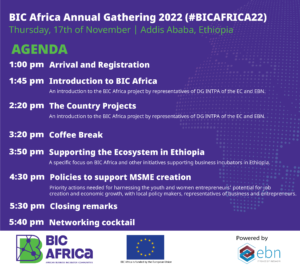 More information:
Do you have any questions about the event?
Email us at: hello@bic-africa.eu
For updates and more information on BIC Africa, check out our website and follow us on our social media channels:
www.bic-africa.eu |Twitter | LinkedIn
Read event terms, conditions and data protection information.