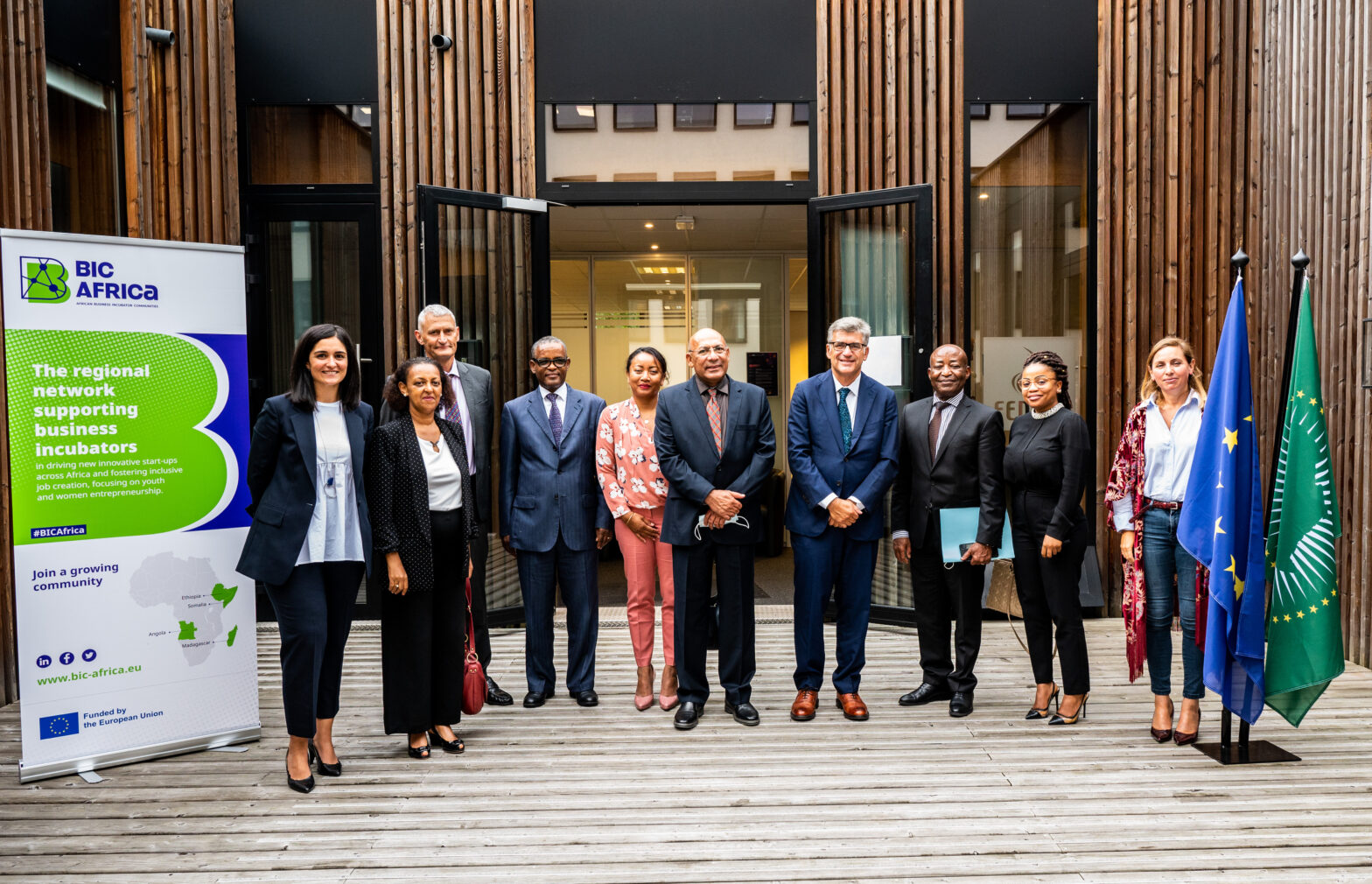 The Business Incubator Communities (BIC) Africa project officially launched on 14 September 2021 in Brussels Belgium, on the sideline of EBN Congress 2021.
At the beginning of 2021, the European Commission's department for International Partnerships and the European Business and Innovation Centre Network (EBN), enter a partnership to support business support organisations in a collaboration between the Sub-Saharan African and European continents.
BIC Africa will be supporting selected business incubators in stimulating entrepreneurship and creating new innovative start-ups in Angola, Ethiopia, Madagascar and Somalia with a specific focus on youth and women. It seeks to strengthen entrepreneurship and foster decent job creation and sustainable livelihoods. It will further support, connect and promote business incubators, tech, hubs and innovators of all kinds. Explore business and public/private investment opportunities with African and European initiatives as well as companies.
The four country projects in Angola, Ethiopia, Somalia and Madagascar are established by the Delegations of the European Union in each country in collaboration with local implementing partners and consolidate the selected business incubators of each country. The Regional Network is established and implemented by EBN, with the first contribution of €3 million, aiming to provide the country projects with dedicated capacity building, knowledge-sharing, and networking support services, while providing networking services to the wider incubation ecosystem in the region, to extend the network ultimately to other countries. The network will also help to reach out to investors, innovation centres and partners that are needed by African businesses to develop opportunities and markets and to increase their chances for successful outcomes.
---
BIC Africa project will run for five years until 2025, as part of a platform to implement a Team Europe Initiative (#TeamEurope) "Invest in Young Businesses in Africa" (IYBA) through a permanent coordination platform. Extending the links between African-European initiatives, through joint programming and implementation.
This onsite launch event brings together an audience of honourable guests, such as Ambassadors and Counsellors from Ethiopia, Madagascar, representatives from the European Commission, EU|BIC community and other project stakeholders to enable networking and exchange opportunities for future strategic partnerships and dialogue.