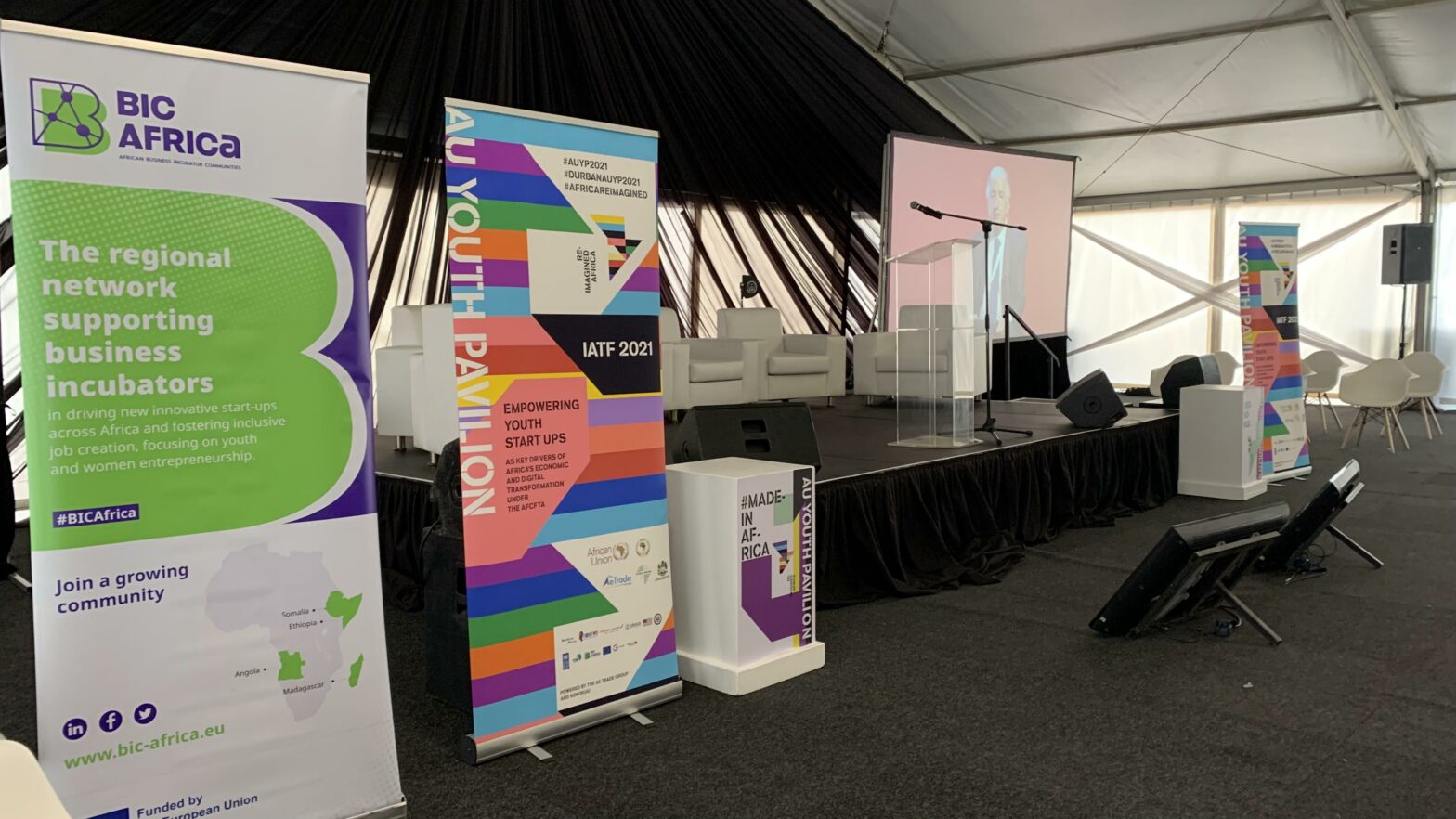 The Intra-African Trade Fair 2021 (IATF), organized by the African Export-Import Bank (Afreximbank) in collaboration with the African Union (AU) and the Secretariat of the African Continental Free Trade Area (AfCFTA), takes place from 15 to 21 November in Durban, South Africa.
BIC Africa in collaboration with AeTrade (supported by the AUC and European Union Commission)  joins the online panel discussion, introduce the project to participants and visitors at the AU Youth Pavilion, which is a dedicated Pavilion for Youth Start-Ups in Africa where they showcase their goods and services and have the opportunities for matchmaking with venture capitalists, entrepreneurship training, networking amongst the youth and other delegates at the IATF.
BIC Africa had the chance to exhibit and met with the 10 Youth Start-Ups who are selected to attend the Intra-African Trade Fair.