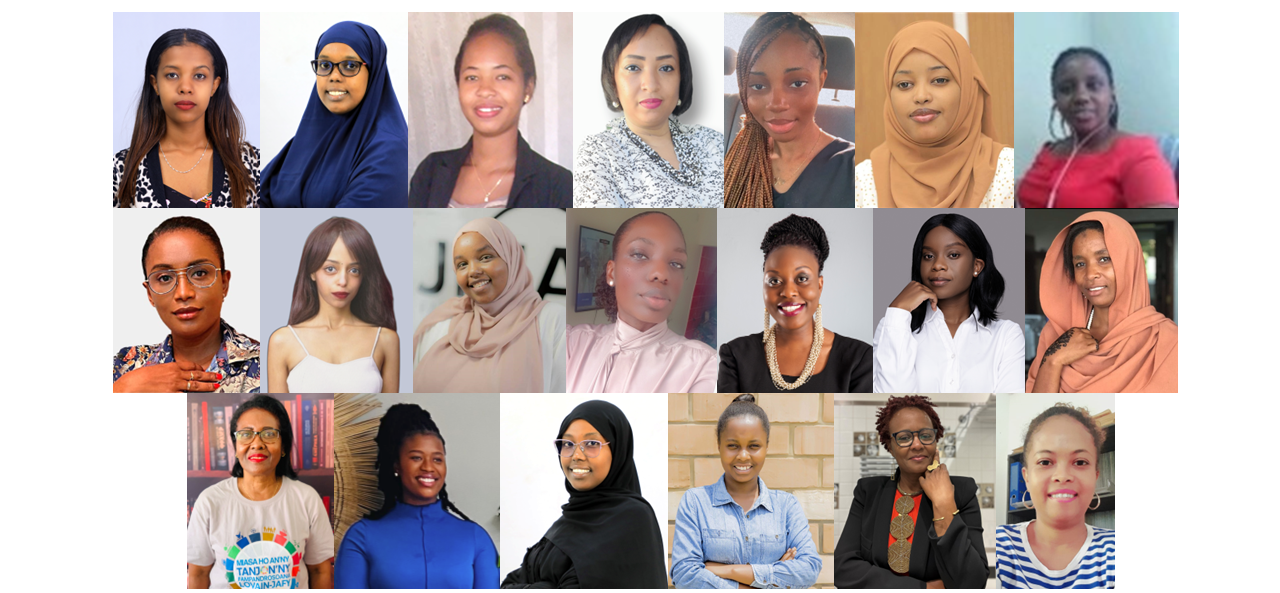 We are very excited to introduce the BIC Africa Online Acceleration Programme for Women Entrepreneurs 2023 cohort participants! This 3rd cohort features 20 entrepreneurs from eleven countries, including 14 entrepreneurs from the BIC Africa target countries Angola, Comoros, Ethiopia, Madagascar and Somalia, and 6 from Kenya, Nigeria, Malawi, Rwanda, South Africa and Zambia. These entrepreneurs are willing to scale their businesses while contributing to achieving the UN Sustainable Development Goals (SDGs) and creating an inclusive and sustainable local economy.
BIC Africa celebrates and supports their innovative projects and accelerates their impact. The programme identified entrepreneurs from various sectors like agri-business, food, digital technology, health, renewable energy, manufacturing, retail, recycling, and business stages, ranging from ideation to growth. The 20 entrepreneurs were selected out of 132 applications received from 19 African countries, and all of them have unique innovative solutions and a high potential for growth.
This year's programme kicked off in May 2023 and will run for 15 weeks, until September 2023. It will focus on supporting these women entrepreneurs across all sectors and business types through a combination of online training modules, coaching sessions, individual exercises and a mentoring programme. This will help them upgrade their business skills and quickly amplify their business growth and sustainability.
We thank the European Union for its support in making this programme possible. Since 2020, each year, we work towards our goal of helping women-owned or led businesses scale their ventures and impact their communities with innovative and sustainable solutions.
We are excited to work with entrepreneurs and experts from Africa and Europe.
Stay tuned as we share more on the journey of these amazing women.
Congratulations to all of them!