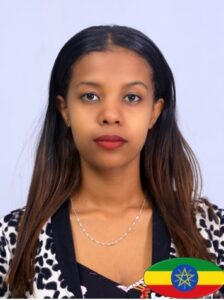 Afomia Andualem is an entrepreneur and co-founder of Agelgil Eco-Packaging Company based in Ethiopia. She has a Bachelor's degree in Electrical Engineering and also holds a BA in Management. As a CEO and co-founder of Agelgil Eco-Packaging Company, Afomia is leading the way in promoting sustainable and eco-friendly packaging solutions in Ethiopia. Her company provides innovative and environmentally friendly packaging solutions to businesses across the country, helping them to reduce their carbon footprint and promote a sustainable future. With her background in both engineering and management, Afomia is a dynamic leader who is passionate about using technology to drive positive change in society.
Ayan Ahmed Abdirahman is a highly driven individual from Somalia. She is proud to be a female entrepreneur and graphic designer. Her passion for creativity and design led me to establish Astaansan, a startup that offers a diverse range of creative digital services. Our aim is to help businesses and individuals achieve their branding goals through aesthetically pleasing, intuitive designs, and engaging digital experiences.
As the founder and creative director of Astaansan, She is proud of her collaborative approach to working with clients. By taking the time to listen and understand their unique needs, I am able to create bespoke solutions that meet their objectives and deliver measurable results.
Whether it's designing a website, creating a social media campaign, or developing brand guidelines, I am committed to delivering exceptional service and quality work. My expertise in graphic design, combined with my entrepreneurial mindset, enables me to provide valuable insights and guidance to clients looking to grow their businesses.
As a female entrepreneur in a male-dominated industry, She is passionate about empowering women and promoting diversity and inclusion in the workplace. Through Astaansan, She is also proud to be able to offer opportunities for women in Somalia and beyond to realize their potential and achieve their career aspirations. She is always striving for growth and excellence in everything she does, and she looks forward to connecting with like-minded individuals and businesses across the globe. Thank you for taking the time to learn more about me and my startup.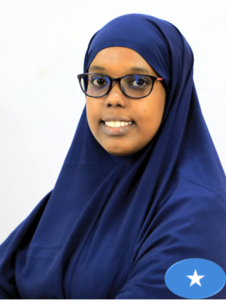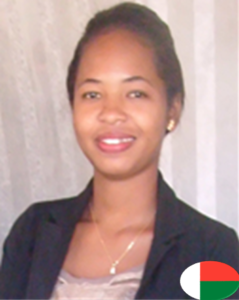 FENOSOA Marie Zoé Ellada is from Madagascar, Being an environmentalist by training, She has developed her skills through experiences with organizations working in environmental management. In 2020, she won funding from the World Bank that allowed me to create my own company named "Charbon Mitsinjo" producing ecological briquettes alternative to charcoal from recycled urban green waste. In 2022, her enterprise was selected to be a beneficiary of a start-up acceleration program co-financed by USAID and MIARAKAP. Currently, she is developing her business by collaborating with a large waste-to-energy project in the city where I grew up.
Salma Adam is a graduate of Landmark University, Nigeria, and is currently a Junior Associate, Knowledge Management at Clean Technology Hub, Nigeria. With experience in assisting with planning and executing projects, carrying out research, promoting women's equality through her work at a female-focused non-profit organization, and maintaining a customer base for an IT-based firm. Her attention to detail and excellent problem-solving skills ensure that every task assigned to her is done accurately and to the best possible standard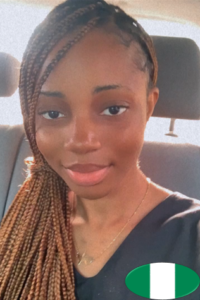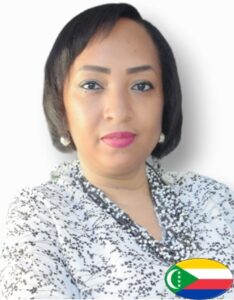 Anazra MOHAMED is the founder of Comoros Moringa. Passionate about plants and their potential to improve our health and well-being, She launched her company with a vision to share the exceptional benefits of moringa with the world. With a strong background in finance and a deep conviction in the power of sustainable agriculture, She was able to assemble a dynamic team to create high-quality food and cosmetic products based on moringa and other medicinal plants. As the founder, She is determined to promote a healthy and balanced lifestyle by valuing the natural resources of Comoros and offering our customers natural and sustainable products.
Fardowsa Abdirahman Ali is from Somalia. She is the founder of DOWZ GIFT House, which seeks to improve how gifts are packaged by printing customized gift packages that include the picture of the recipients, the occasion and a message accompanying all gifts. She intended to do this through the use of mobile applications which will allow her clients to customize their messages and then send them to us for printing using high-quality digital printers, that will be situated strategically across Mogadishu.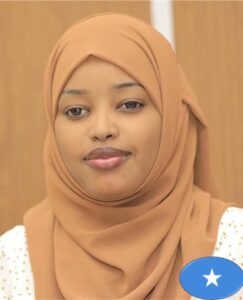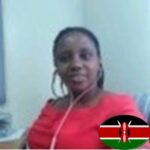 Joyce Mwangi, from Kenay, is an IT specialist with over 5 years of experience working for an NGO. She is also a co-founder of a drip-purified drinking water business that provides affordable and safe purified drinking water to the community. She is a highly skilled professional with a strong background in troubleshooting, technical support, and customer service. She holds a bachelor's degree in information technology, and she is passionate about using technology to make a difference in the world. As a co-founder of the drip-purified water business, She played a critical role in developing the business strategy, building partnerships with local communities, and overseeing day-to-day operations. She is committed to ensuring that our business operates with the highest ethical and environmental standards and that we are creating a positive impact on the communities they serve. With a strong commitment to social and environmental causes, we saw an opportunity to make a difference in our community by providing an alternative source of safe and healthy drinking water. Our business has since been recognized for its innovative approach to solving the problem of access to clean drinking water, and we are proud to be making a positive impact on the health and well-being of our community.
Marlene José started her entrepreneurial career in 2019, with her pilot project FoodCare, Lda, after years of experience working in the direction of several manufacturing industries in the country. Founder and CEO of FoodCare, Lda. Her main objective is to change the concept attributed to African food as being "indigenous food" due to the lack of sanitary infrastructure for adequate processing. Therefore, her strategy is to process food following hygiene and food safety standards above all, preserving the originality of the products. With her industry certified with HACCP and FDA, Foodcare became an exporter to the European and American continents and has increased its range of products. FoodCare, Lda was the first Angolan food industry to participate in one of the most coveted shows in the world Summer Fancy Food Show, from June 12 to 14, 2022 in New York, an initiative of the USAID Trade Hub under the African Growth Opportunity Act program (AGOA) targeting Southern African countries.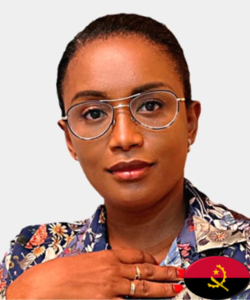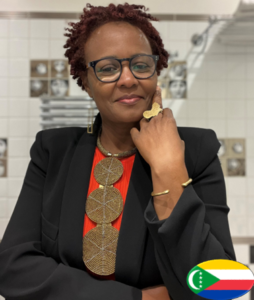 Asna Bacar is the director of AMS SARLU company which works in the agricultural value chain and in food and personal coaching. She is also president of the PTCFL cooperative also in the agricultural value chain (production, processing, and marketing of fruits and vegetables) and the association Woman pillar of development Coming from the Comorian diaspora in France. In 2019 she returned to Comoros to work in agri-business and to boost entrepreneurship and women's leadership. She like sports, cooking and travelling to discover other cultures.
Eden Tadesse is an award-winning entrepreneur, digital innovator and global citizen. She draws on 10+ years of experience in the nonprofit and private sectors across three continents (Africa, Asia and Europe). She is the Founder/CEO of Invicta, an award-winning career development platform that connects refugees and internally displaced people with remote work, online courses, mental health support and business development. Invicta currently supports 32,000+ refugees from 90 countries. Eden is passionate about leveraging innovation, sustainability and diversity to create bold and resilient solutions. In her spare time, she enjoys debating politics, learning German, travelling extensively and interviewing guests for her climate podcast. Her professional experience spans across policy, gender equality, social innovation, education, economic development, human rights and program management. She is a Diana Award recipient, a Young Champion for UNHCR, and an African Union Youth Innovator.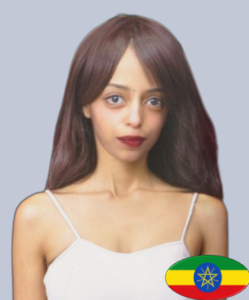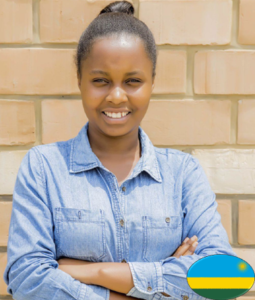 Chantal Udukunda is from Rwanda. She is the project coordinator at Inzora Agrotourism with 1-year of experience in operations. She is very interested in empowering women in agriculture while improving their livelihoods. She enjoys using her skills to contribute to community development as it is our ambition as Inzora agritourism. She graduated from African Leadership University with a bachelor's degree in Global challenges and in school, She gained different skills in project management, Data analysis and effective communication.
Hamdi Ali has over ten years of experience in the community development sector. She previously worked with different organizations, both local and international, she lastly worked with the Hargeysa Cultural Center and held different positions over six years period she worked there.
Currently, Hamdi is the Managing Director of a successful business she founded in 2021, Jinaw Fashion and Branding Co. is awarded the business, which won an investment this year, participating in Women Business Accelerator, May 2022, organized by Innovate Ventures. The company was part of the top 6 awarded businesses of the cohort.
Hamdi is also the founder of a non-profit, organization, Women in Leadership or Haweenka Hoggaanka Haya, which does community development and work, specifically young girl's empowerment and leadership engagement activities in the country. Over the years, the Women in Leadership organized a number of discussions among young girls, and participated in other training organized by organizations doing similar activities, such as Waa Markeedii was organized by two young active ladies, Sahra A. Hassan and Farah Ayaanle.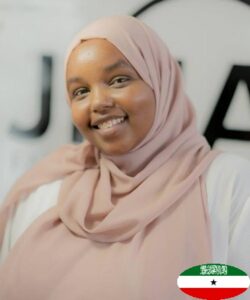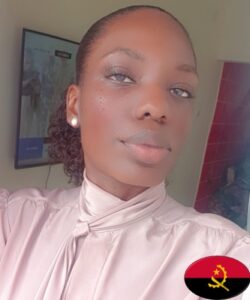 Inês Marcolino is founder of NKAKA Mariscos from Luanda, Angola. Graduated in Economics from the Institute of Social Sciences and International Relations (CIS) in Luanda, in 2019. She started volunteering with his mother and other philanthropic groups, taking donations to charities in Luanda and Bengo. She started to undertake with sales of clothes and perfumes and then started to develop business projects at the University in 2021 she started to practice one of her Nkaka Mariscos projects, where she saw the need to help fishermen from the Nzeto community to sell their product and also with the implementation of programs of environmental education and preservation of espionage.
Editha Lyse RASOAHERINIAINA is 29 years old and from Madagascar. She is very devoted to her work and full of courage, which led her to enter the entrepreneurial world in order to better exploit my potential. She is passionate about her country and wishes to present the know-how and skills of young Malagasy people throughout the world. Agronomist by training, the company that she currently leading is based on agribusiness which advocates agricultural innovation in order to bring sustainable and efficient solutions to agriculture throughout the African continent. They promote sustainable agriculture by proposing a new strategy of fertilization from locally available raw materials in order to reduce the cost of inputs used in agricultural activities and make inputs easily accessible in order to increase production and achieve food security.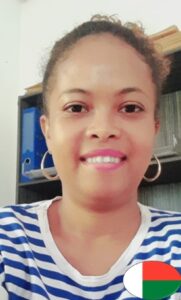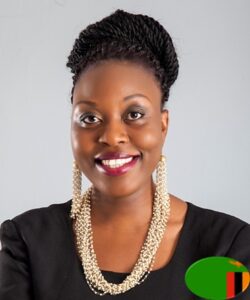 Mercy Chewetu Mukupa is an accomplished and energetic CEO, with experience in media, marketing, fashion design, and business management. She founded Queen of Chitenge Fashion Limited, manufacturing and designing fashion clothing, leather products, workwear, and PPE solutions for different industries under the QC clothing brand. Mercy is also passionate about empowering young women with life skills by teaching them how to design and produce African handmade jewellery using imported, local, and recycled materials. Mercy has a Bachelor's degree in Business Studies from the University of Greenwich and a demonstrated history of working in the media, IT, and fashion industry. She is skilled in negotiation, marketing management, business planning, sales management, and general management. Mercy is a Trustee on the executive board of the Zambia Association of Manufactures (ZAM), Chairperson for the Proudly Zambian Campaign (PZC) and the Zambia Leather Industries Association (ZALIA). In 2022, she was appointed as an Ambassador for the Proudly Zambia Campaign by the Republican President of Zambia. Mercy has won multiple awards, including the 2021 Young Woman Entrepreneur of the Year, the 2019 Second Prize Zambia Young Entrepreneur, and the 2023 Woman Entrepreneur of the Year Women's Banking Awards. She manages to balance her successful career with her personal life, being a married mother of two children. Overall, Mercy is an inspiring individual with a passion for social responsibility and a drive to succeed.
Sandra Ngaunje is a skilled professional with a diverse background in architecture and the retail pharmaceutical industry. She has a Bachelor's degree in Architecture from the University of Malawi, The Polytechnic. She is currently the Architect Team Lead at SAGE Design & Build as well as the Owner and Managing Director of SA & M Drugstores, Malawi where she has launched the Dalo Health Initiative to address issues pertaining to access to essential medicines and health education in underserved communities. Sandra exhibits incredible strategic planning capabilities, leadership development experience, an innovative attitude, and a strong desire to effect positive change. Among her many accomplishments, she served as the Regional Coordinator for Youth Arise Network.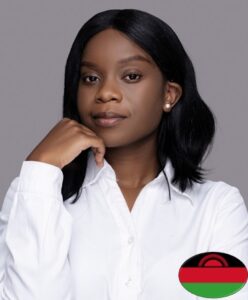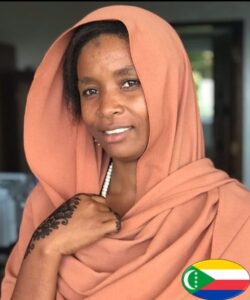 Abidate ABDOURAHAMANE is from Comoros. She have a great passion for the environment since childhood, especially waste management. When she grew up, she found her way back by having a degree in biology. She taught college for 7 years but was not satisfied with not being able to contribute to the protection of the environment.
One day, her dream came true when she presented my project idea "the valorization of biodegradable waste into biogas and biofertilizer" during a startup weekend organized in 2019 in Comoros where she came out third prize winner. Then she set up her cooperative, and beyond that, my entrepreneurial adventure began with all its national and international success. In all this, she needed a decent job where she could self-finance my activities. From there, she applied and got the post of project assistant where she learn a lot about project management. In 2021 she started studying master's in fisheries resource management to further contribute to the fight against marine pollution by plastics, currently working on her thesis themed "microplastics and macroplastics on tuna in the Comoros" which my defence is scheduled for June 2023. She continues to save lives and contribute to the fight against climate change.
RAHARINIRINA Josephine (Nirina) former medical delegate for 15 years converted to entrepreneurship by following training courses in the framework of the UNDP programme on fruit and vegetable processing techniques. Passionate about healthy food in general, dynamic, and professional, she is the founder and managing director of SOANAY SARL. She plays a key role in the daily management and development of SOANAY. The idea came to her knowing that the Anosy region of Madagascar is full of fruits and vegetables that deserve to be exploited. His involvement has contributed greatly to the development of the company since its launch in June 2020, in Fort-Dauphin. During this pilot phase, the actions she carried out allowed SOANAY to identify a real development of the activity. The SOANAY brand idea was established with a view to preserving health and well-being. This also reflects the ambitions of SOANAY SARL and conveys its aspirations for consumers. Nirina and the whole of SOANAY SARL are convinced that healthy food through the promotion of local products and the provision of decent employment will be key factors for the development of the Anosy Region, and Madagascar.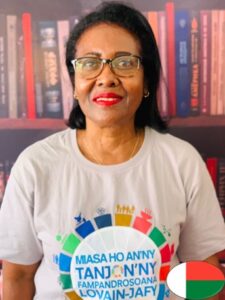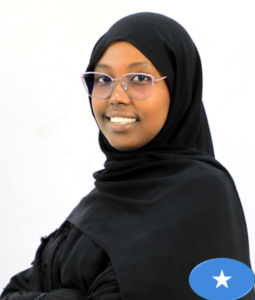 Ismahan Mohamed, a Co-Founder of Som Art Academy, from Somalia, is a finance graduate turned entrepreneur and digital marketing specialist. Her journey doesn't end with finance alone. She is an entrepreneur at heart, always seeking new avenues for growth and innovation. Her passion lies in digital marketing and Art, and she developed a diverse skill set in this field. From web analytics and search engine optimization (SEO) to social media marketing, She gained valuable expertise that allows me to make a significant impact in the online landscape. Her true passion lies in empowering the Somali community through art. Through my expertise in digital marketing and my unwavering dedication, She aims to create a positive impact and help individuals discover the transformative power of art. Currently, she is also working at Simadilab as an operation hub. This role has provided her with valuable insights into the operations and management of a successful company. It has been an incredible learning experience that has further honed my skills and expanded my professional horizons. However, Her ambitions extend beyond my professional achievements. She holds a bachelor's degree in Finance from Simad University, which has equipped me with a strong foundation in the world of business.
Ntokozo Ntleko is the founder and director of Takkiewash Shoe Care service providers in Durban South Africa. A Takkiewash SA spin-off and they clean and restore over 2000 pairs of shoes monthly and understand the science of extending the lifespan of a shoe. Over the years, They've worked with luxury shoe brands and have acquired the expertise to repair and restore them. She is also a Co-Founder at Petstop SA, with a focus on the premium pet food industry. She graduated from the University of KwaZulu-Natal in Community Development with a bachelor's degree and iCulture Communications & Media Studies in BSS Honors. Currently, studying master's in Entrepreneurship.