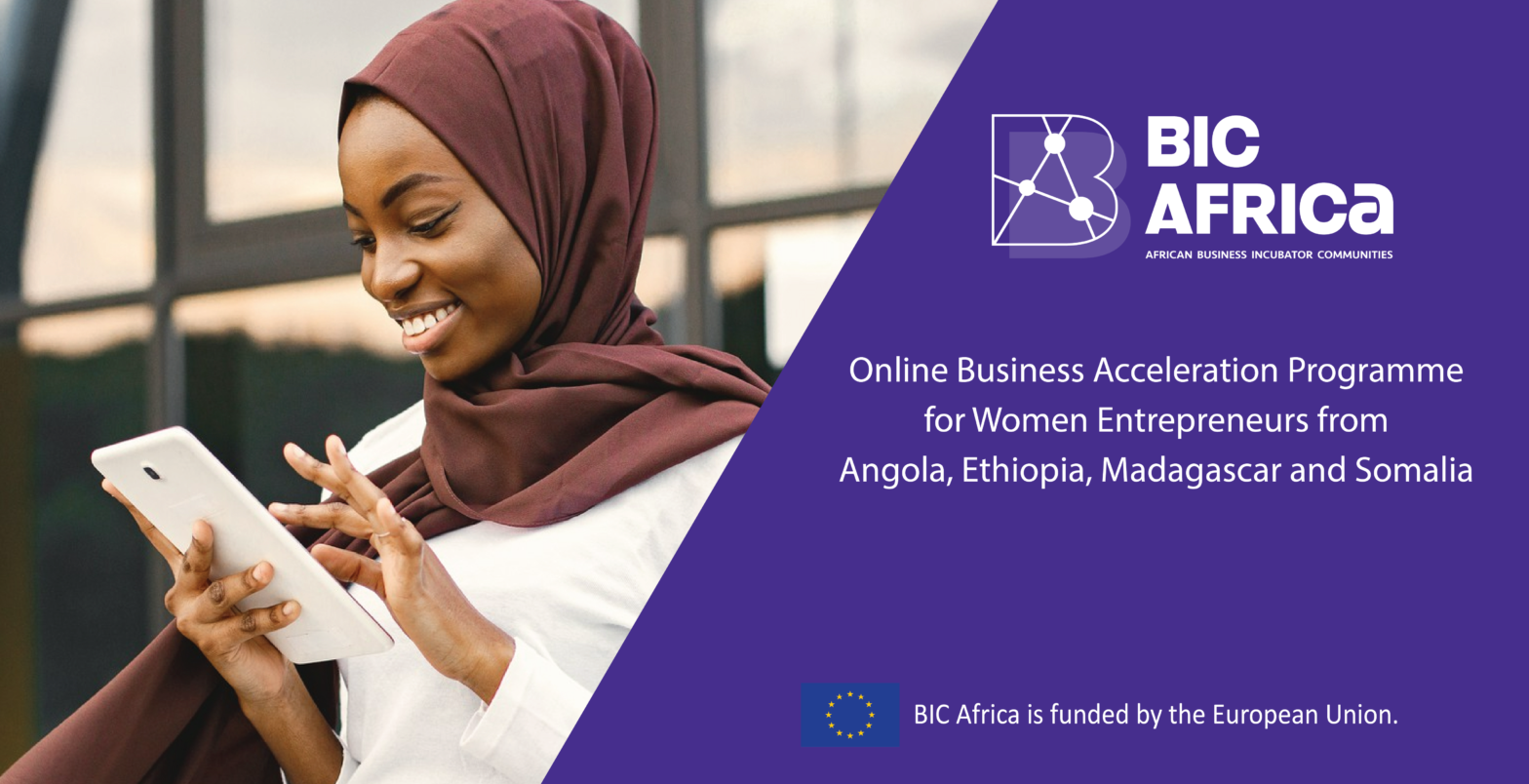 The second edition of the BIC Africa Acceleration Programme for Women Entrepreneurs kicked off on 27th May 2022. For this cohort 62 applications were submitted from across Africa and, after an evaluation process of all of them, 22 applications from Angola, Ethiopia, Madagascar and Somalia were selected to join the programme.
The programme is designed to provide intensive capacity building training to women-led and/or women founders in the four countries above mentioned, with expert mentorship, business development training, coaching, networking and matchmaking spaces to help the entrepreneurs upgrade their business skills and quickly amplify their business growth and sustainability.​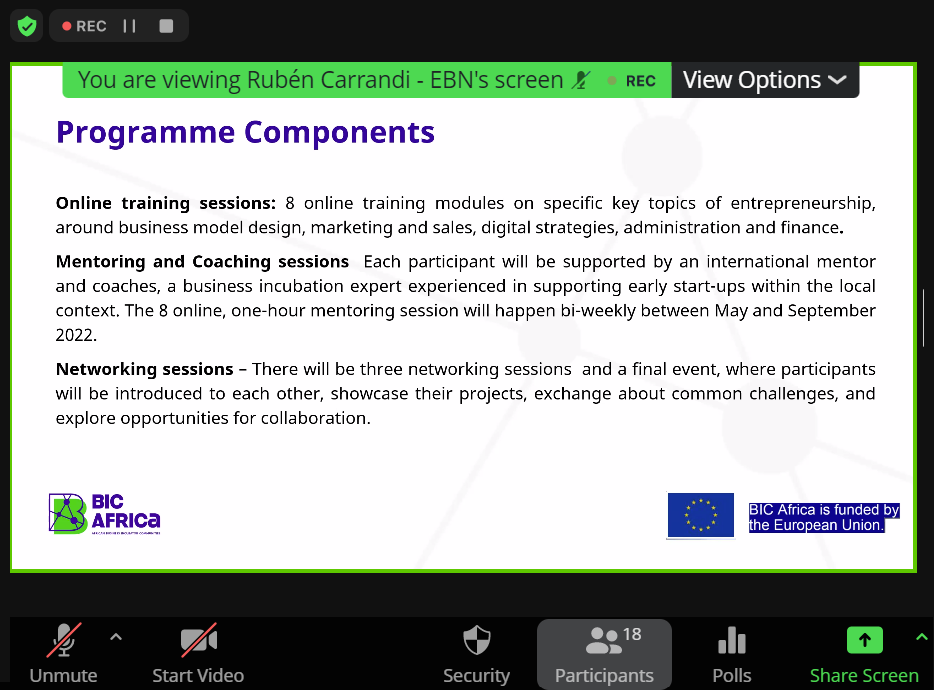 The programme will run for 15 weeks, until October 2022, covering online training, mentorship, coaching, networking, community building and B2B matchmaking. Moreover, it will also offer business growth incentives to the entrepreneurs to further provide post-training business support to scale up. Entrepreneurs that successfully complete the accelerator programme, they are provided free business tools and access to EBN's network to enhance the performance as well as the growth of their businesses.
The selected entrepreneurs are operating in agriculture/food, digital technology, health, manufacturing, culture and creative industries, services and other related sectors with unique innovative solutions and great potential for growth.