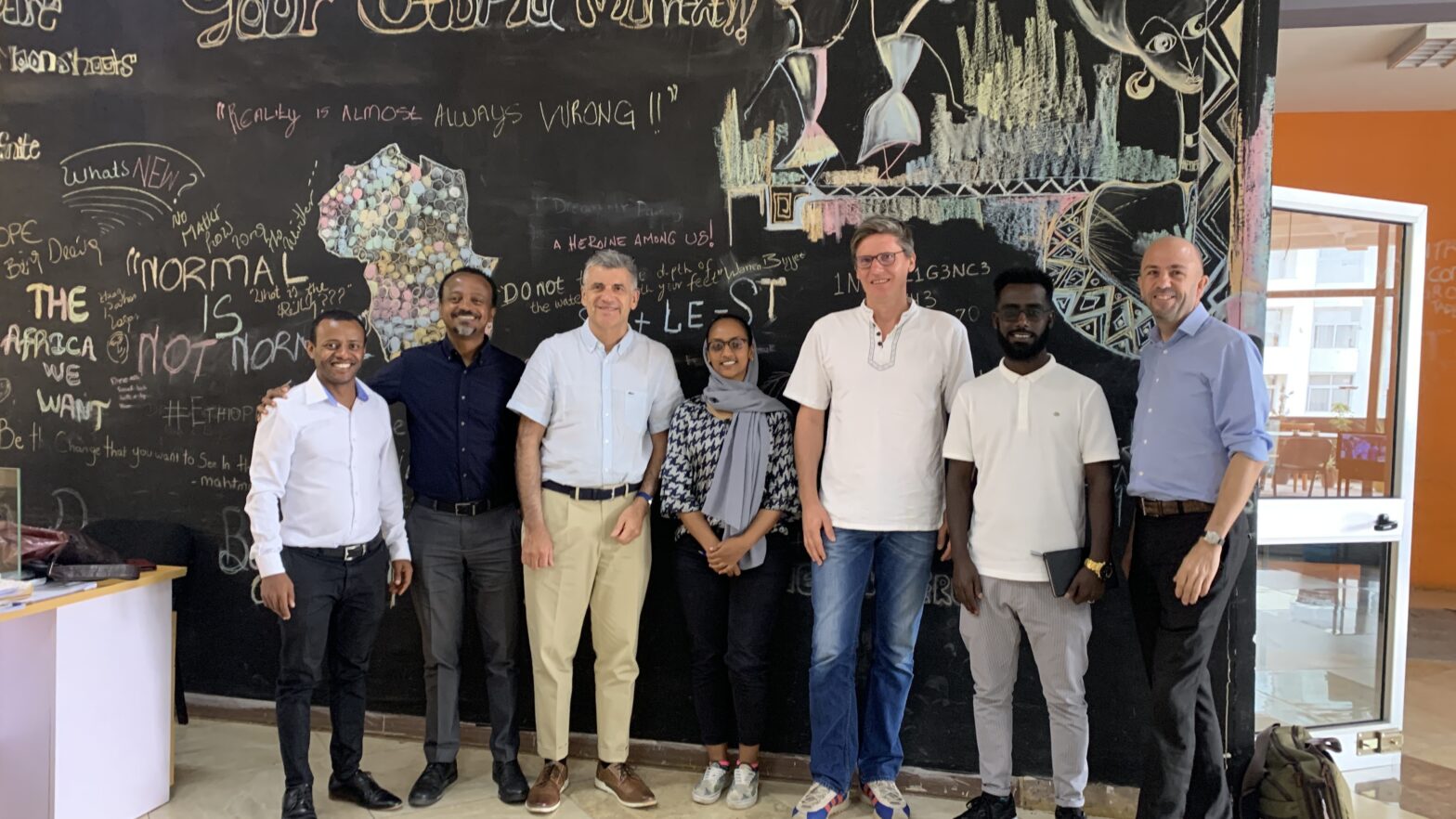 Addis Ababa – Brussels, 06 June 2022, the BIC Africa Team Leader Robert Sanders recently visited Addis Ababa, Ethiopia from 16th to 20th May.
In the course of his five-day visit, Robert and locally based Communication Officer Dawit Dagnew joined the BIC Ethiopia Team Leader Oliver Petzoldt to meet Mercedes Marin Nortes, from the Green Deal Team (Agro-industrialisation) at the EU Delegation (EUD) to Ethiopia. During the meeting, Robert and Oliver presented respectively the progress of the other 3 BIC Africa country projects (Angola, Somalia, Madagascar) and the initial activities of BIC Ethiopia. They discussed the upcoming BIC Africa regional network project activities and cooperation and alignment with BIC Ethiopia.
While in Addis Ababa, BIC Africa and BIC Ethiopia teams also visited and met with the different business incubators, co-working spaces, start-ups/entrepreneurs, actors from the private sector, the Ethiopian Innovation and Technology Ministry and the African Union. We discussed a range of issues that currently Ethiopian and African entrepreneurs are facing and how business incubators can support them. BIC Africa will also provide bridges to European initiatives and ecosystems, to connect and promote business incubators, tech hubs and innovators – with the goal to help drive young innovative start-ups and support women entrepreneurs.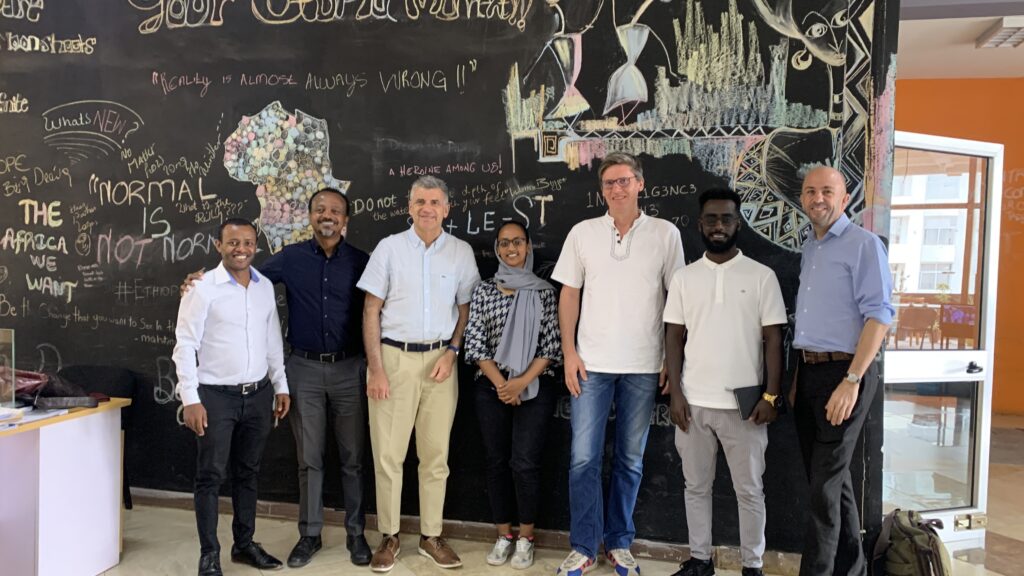 "We greatly appreciate the welcome from Oliver and the BIC Ethiopia team -it was great to meet several actors in the ecosystem such as Addis Alemayehou, Ian Lorenzen, Tewodros Tadesse Araya, Markos Lemma and others from the local business incubation and innovation ecosystem, and to explore with business incubators how the BIC Africa programme can help them to network with peers across Africa, and also open some connections for them and their client companies to European markets and opportunities" Robert, BIC Africa
BIC Africa, funded by the European Union and implemented by EBN (European Business and Innovation Centre Network), is a regional network supporting selected business incubators (BIs) in stimulating entrepreneurship and creating and consolidating new innovative start-ups across Africa.
Finally, Robert announced the plan to hold the first BIC Africa annual gathering in Addis Ababa in Oct 2022. Both the EUD in Ethiopia and BIC Ethiopia project welcomes the initiative and will support the event.