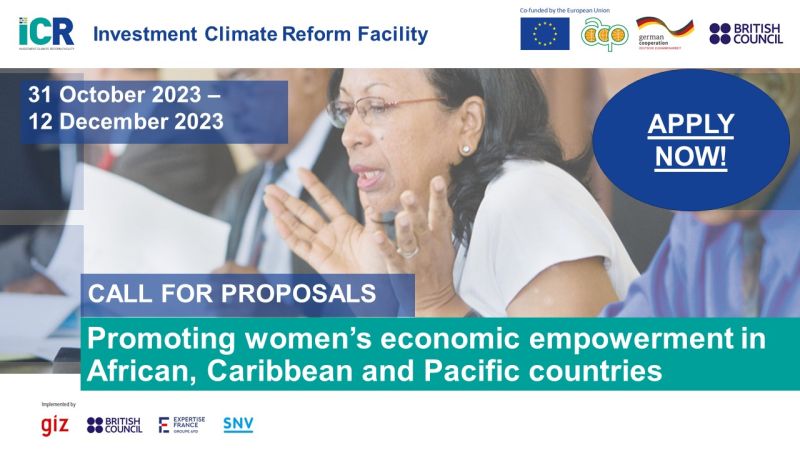 Call for Proposals: Promoting Women's Economic Empowerment in African, Caribbean and Pacific Countries
11 Nov. 23
Investment Climate Reform (ICR)Facility invites public and private sector organisations operating in African, Caribbean, or Pacific (ACP) countries to submit proposals to receive free technical assistance aimed at advancing Women's Economic Empowerment (WEE). The ICR Facility can help you unlock the immense potential of women as entrepreneurs, workers, and investees in ACP countries.
Read more
Our newsletter
Stay informed!
Interested to learn more about the latest developments of BIC Africa
and Stay Informed? Sign up for our newsletter.