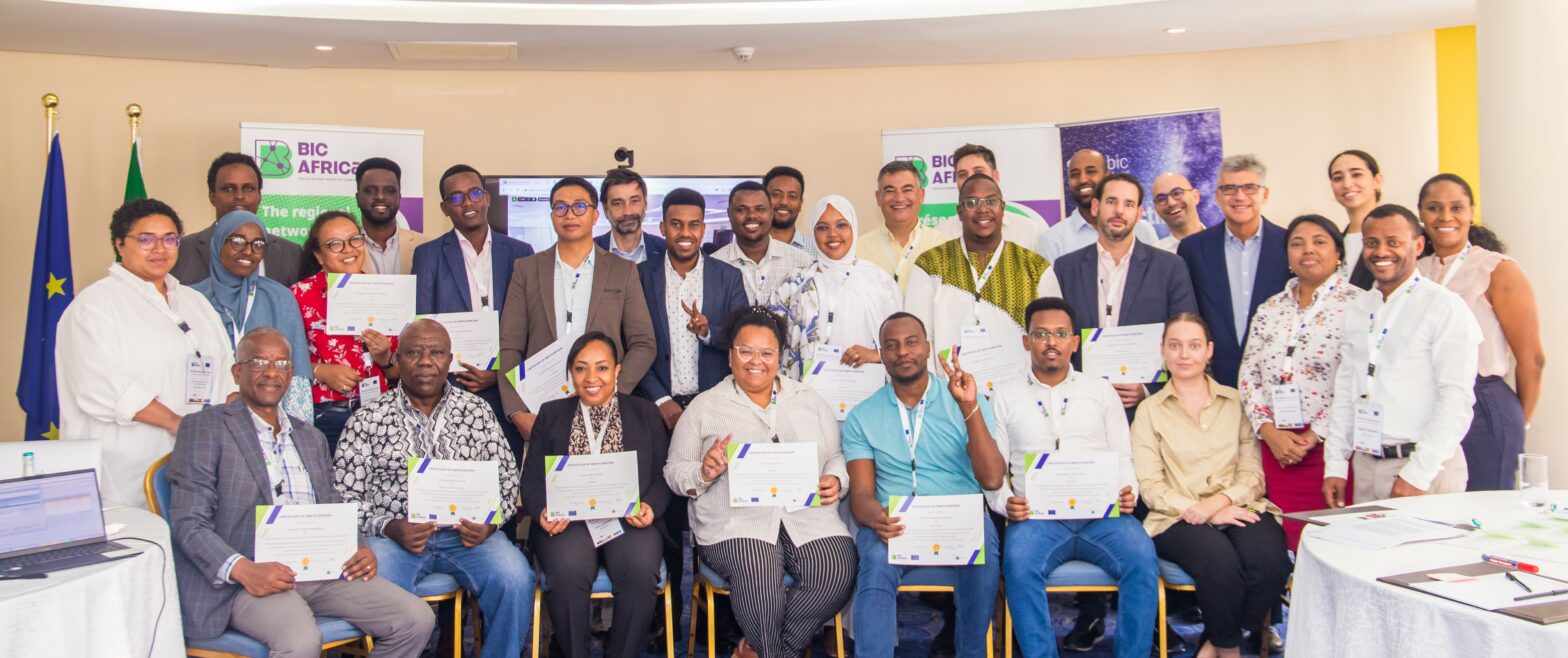 We are delighted to share that the first edition of the BIC Africa African Boot Camp was held successfully on October 24th and 25th in the vibrant city of Nairobi, Kenya. This intensive two-day event brought together 15 business incubator managers from the five BIC Africa project countries: Angola, Comoros, Ethiopia, Madagascar, and Somalia.
The Boot Camp aimed to equip selected business incubators (BIs) with essential knowledge and skills, focusing on business mentorship and mentoring start-ups, sourcing and securing good human resources capital and creating and maintaining s with corporates. Through this Boot Camp, the business incubator managers explored how to scale up their business incubation services, by having an opportunity to engage in teamwork, collaborative exercises and exchanges with the other fellow participants as well as the expert facilitators.
On the first day of the Boot Camp participants delved into major topics like HR functions, talent acquisition, business mentoring, and certification schemes among others. They engaged in an exercise on designing a mentoring as well as a talent acquisition plan that encompassed workforce management tasks, while top priorities included talent acquisition, employee engagement, compliance, talent development, and diversity. Furthermore, coping mechanisms for challenges such as talent shortages, retention, technology, compliance, and remote work management were discussed. Finally, the BIC Africa Certification Scheme was presented; this aims to validate and promote excellence within the African business and innovation ecosystem.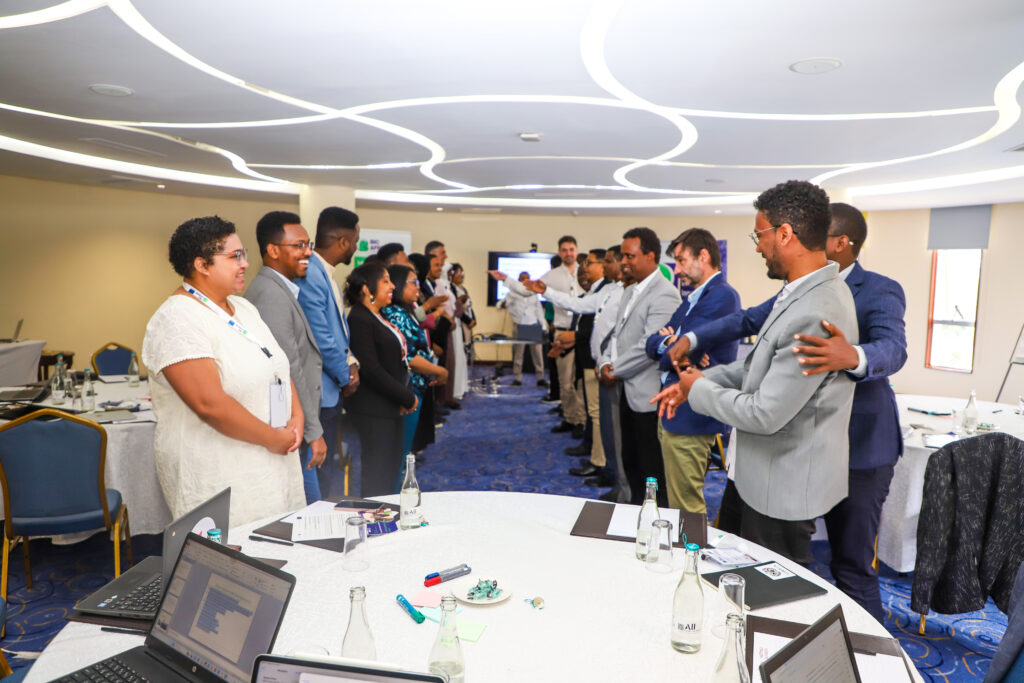 On the second and final day of the Boot Camp, we deep-dived into a critical competence for incubators, accelerators, and venture builders on how to establish and build a successful relationship with large corporates and identify and learn to develop their assets to engage with them. Finally, on the afternoon of the second day, the participants had a networking and study tour to iHub Nairobi, SNDBX | The Village Experts, iBizAfrica Incubation Center Strathmore University to learn more about Kenya's vibrant ecosystem, reconnect and expand regional connections. The visit also facilitated networking opportunities for the participants to connect with the local ecosystem, especially with key players to create synergies and to further collaborate. Along the way, participants identified key avenues for long-lasting working relationships and impact.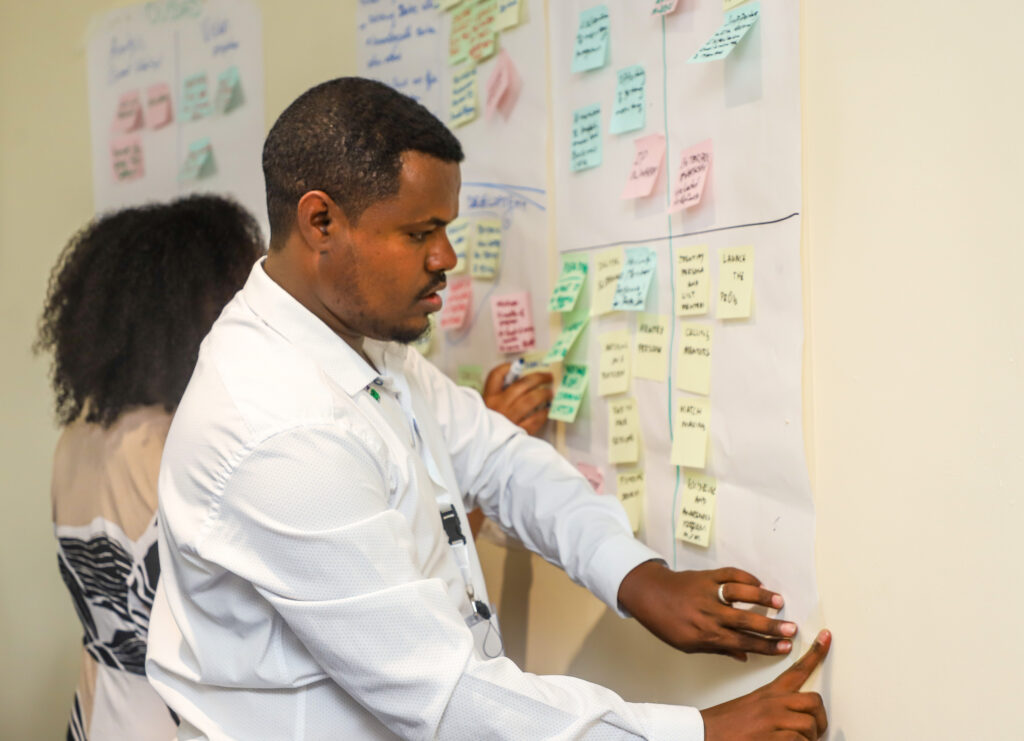 The Boot Camp was organised by the BIC Africa project team and facilitated by experts, including Amal El Ghadfa from EBN and the EU|BIC community members, César Yammal from Innovos Group, Rim Tannir from Berytech, Ricardo Greenfield from EurA AG.
Since the project officially began in September 2021, BIC Africa has already supported 42 business incubation experts from 20 hubs or centres, through well-curated tailored training facilitated by EU|BIC members in Africa and Europe. Among that group, many reported the launch of a new portfolio of services to entrepreneurs and startups. The BIC African Boot Camp exemplified our commitment to strengthening the African entrepreneurship ecosystem, ultimately fostering job creation and promoting sustainable livelihoods across the continent.
We extend our sincere gratitude to all participants for their commitment and for sharing their innovative and valuable ideas. We also really appreciate the iHub Nairobi, SNDBX | The Village Experts, and  iBizAfrica Incubation Center Strathmore University for hosting us and sharing their knowledge as well as best practices. Finally, we would like to thank the GrowthAfrica team for their crucial role in ensuring the Boot Camp's field visit and for its resounding success. 
The Boot camp was made possible through the partnership between the European Union and EBN.