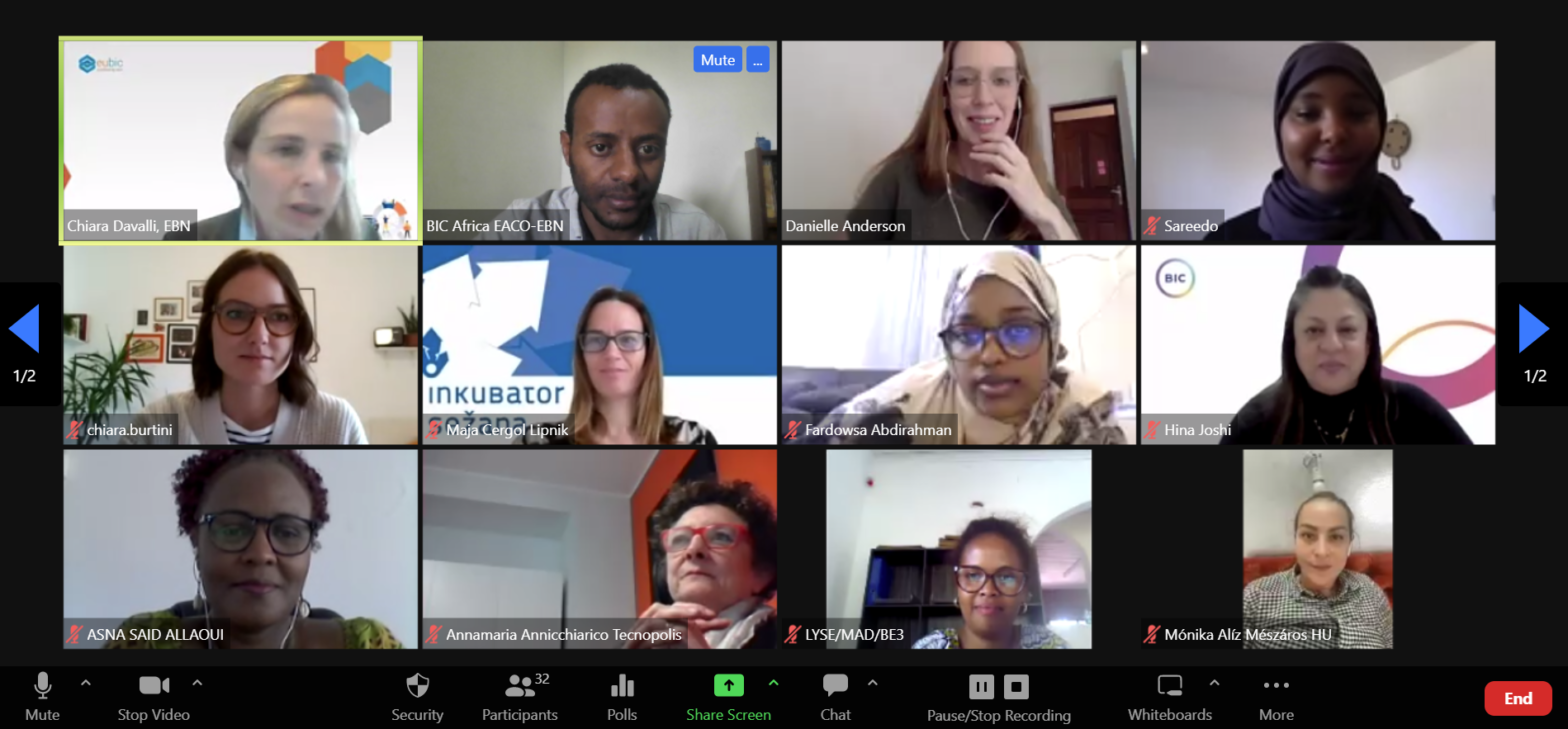 The third edition of BIC Africa online Acceleration Programme for Women Entrepreneurs was launched on 16th May 2023. This cohort will support 14 entrepreneurs from BIC Africa target countries (Angola, Comoros, Ethiopia, Madagascar and Somalia) and 6 others from other sub-Saharan African countries willing to scale their businesses while contributing to achieve the UN Sustainable Development Goals (SDGs), eventually to create an inclusive and sustainable local economy.
The journey to becoming a female entrepreneur can be difficult and challenging, the BIC Africa Acceleration Programme for Women Entrepreneurs is designed to accelerate early-stage startup women founders to develop their entrepreneurial and business leadership skills to overcome the challenges they face. The programme will also connect them with experienced startups and business experts and expose them to a variety of perspectives on running and growing their business, and best practices to refine their day-to-day business operation skills and unlock the potential for fundraising for their startups.
"Empowering women entrepreneurs. Accelerating impact.''

This year's programme will run for 15 weeks, until September 2023, and it will focus on supporting these women entrepreneurs across all sectors and business types through a combination of online training modules, coaching sessions, individual exercises, and a mentoring programme to help upgrade their business skills and quickly amplify their business growth and sustainability.
The sessions and the one-to-one mentorship will be provided by women experts from Europe and Africa with relevant experience in supporting innovative entrepreneurs and start-ups globally.​ Moreover, they will be offered post-training opportunities to further scale up and improve their business growth sustainability. After they successfully complete the programme, they will also have a chance to gain access to free business tools as well as access to EBN's network to enhance the performance as well as the growth of their businesses.
I completed an online business accelerator training with BIC Africa Business Acceleration Programme 2022 representing Somalia. As a result, I am now equipped with the latest knowledge and tools to take my business to the next level.

This training has provided me with a comprehensive understanding of various aspects of business management, including marketing, finance, and strategy development. The program's modules were taught by seasoned industry professionals who shared practical insights and real-world examples that I can apply to my business. I am grateful for the opportunity to participate in this training program."

Fatima M.Suleman, founder of Handmade with Asma, BIC Africa Business Acceleration Programme 2022 participant
This group consists of startups from the ideation stage to the growth stage in agriculture, food, digital technology, health, mobility, manufacturing, retail, and other sectors with unique innovative solutions and potential for growth while contributing to the UN SDGs. For this year's cohort, 132 applications from 19 African counters were submitted.
Since the first edition in 2021, the BIC Africa Acceleration programme has helped 32 innovative women entrepreneurs in various sectors.
BIC Africa is funded by the European Union.