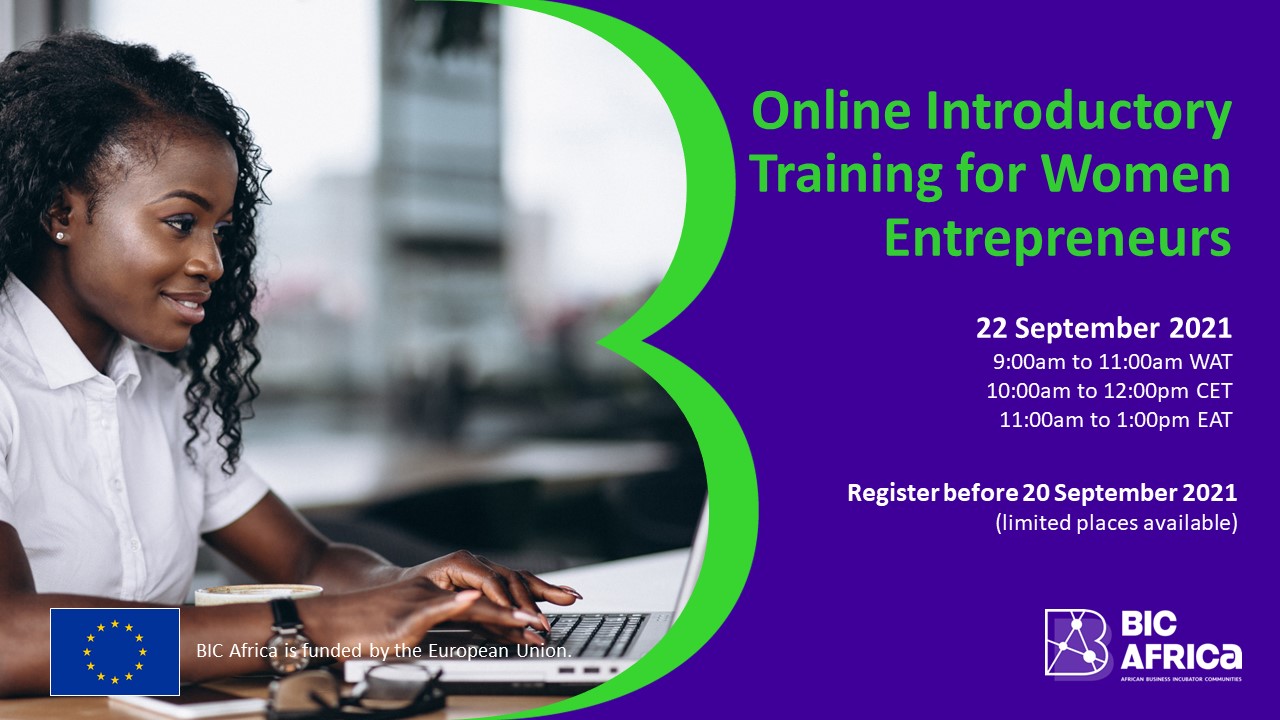 About the Training
As an introduction to the BIC Africa Online Academy for Women Entrepreneurs, Step & Stone will deliver an Introductory Online Training for Women
Entrepreneurs, in English on Zoom, consisting of a 2-hours session on 22nd of September 2021 for the participants to:
1. Uncover the myths and truths of entrepreneurship;
2. Highlight the unique challenges faced by women in business; and
3. Bring in a panel of women within the ecosystem and/or other women entrepreneurs on the continent to share their insights.